Samurai Legend
Moderator
Site Staff
According to Final Fantasy Japan's recent tweet, the next ATR is set to be on the
28th of April (which is a Tuesday).
The ATR will be live at
3.00 pm JST (Japan Standard Time)
.
The ATR will be focusing on the FFXV Duscae Demo's player feedback and Type-0 HD.
Most likely it'll be about Type-0 HD's sales in which they have successfully shipped over One million copies.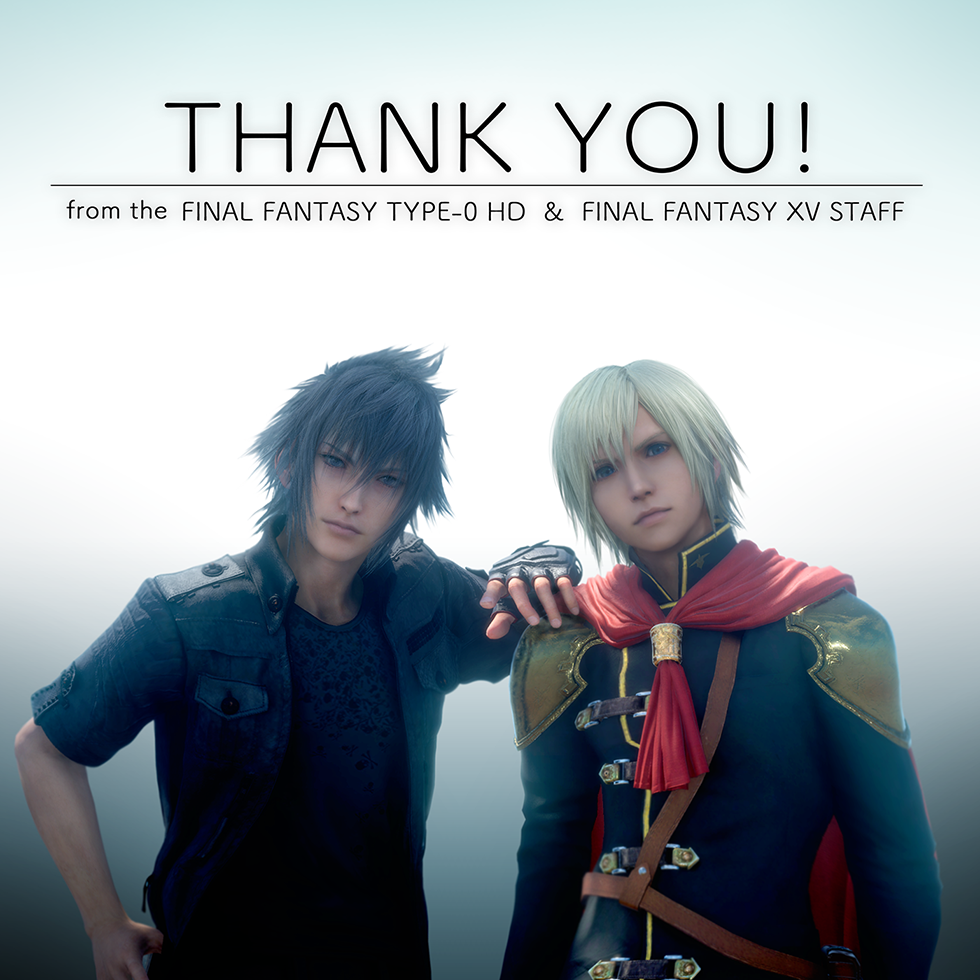 The tweet:
https://twitter.com/FF25TH_JP/status/586409934020980736
*EDIT*
The Youtube livestream of April 28th's ATR is now up.
The livestream:
There's a countdown timer on it so for those who are still unknown as to when the ATR will commence in your area, that shouldn't be the problem no more.
There's also a post regarding the ATR via Square Enix blog JP.
The post:
http://blog.jp.square-enix.com/sep_japan/2015/04/000961.html
To sum up, the ATR will be disussing based on the player feedback of the FFXV Duscae Demo with the use of Q&As and the breakdown of them.
Last edited: