Samurai Legend
Moderator
Site Staff
Hey guys, I'm gonna talk about a game that I really adored playing over and over back in the Playstation 2 days.....
Its called Samurai Legend Musashi
This game was just simply amazing from the Character designing (Tetsuya Nomura), to the eargasmic soundtrack (trust me), this is my favorite:
And also the gameplay of course:
Now, you must be asking yourself right now, "Alright so why mention about the game at all?"
Well, the thing is..... This game is one of the many Square Enix games I want to play again and able to keep it digitally via the Playstation Network or physically with a disc.
Aside from the poor english voice acting (mainly Musashi himself), the game's story is fairly long with so many cheesy moments that if you're an Otaku or an anime watcher, you will tend to accept it or if you're a Square Enix fan like how I was (and still am to this day), you would still play it for the gameplay and so much more.
But the meat of the game is of course the gameplay itself and how the game rewards you as you proceed through the game.
For example, as shown in the gameplay video, you see Musashi with his "Great Oar" (second weapon), fighting off a bunch of the baddies, but while locking onto him and filling up his focus guage. The purpose of that is so that Musashi can learn a new technique used to fight off the enemy.
In this case, "the chain attack"
Though of course, you will learn new techniques with every new enemy type you face.
And lets not forget bout the Level design and artwork.
Three words: It. is. stunning
From the Great tree, deep within the Wellspring Woods.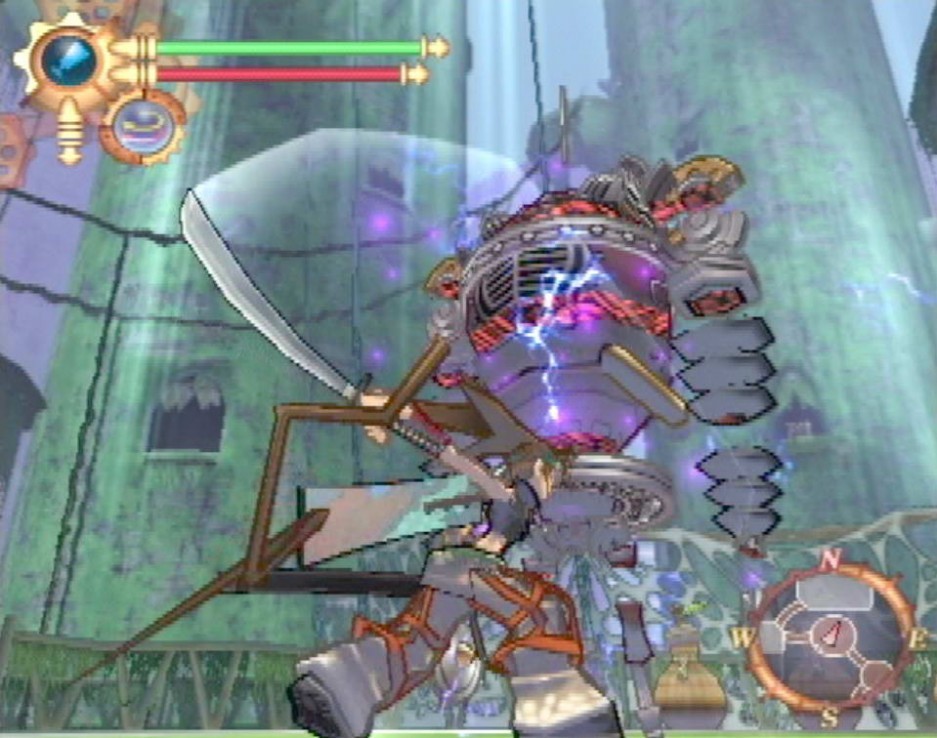 To the dense and rich life of the Picodon Jungle.
Like literally at some point within the game, you just want to hang around in this one place, whilst listening to the designated music and just appreciate the scenery of the design whilst having fun with the combat (it really does satisfy you).
And theres so much more you can do within the game, that without a thought, you've put in like 6-8 hours, and you've barely proceeded with the story. But of course, as you proceed through the story, you will be able to do more side quests from finding ancient artifacts to finding materials for your upgrades.
I could just go on and on about how much of an amazing job Square Enix has done making this game.
Back then, I didn't really care bout the reviews it got, despite it having mixed opinions.
But reviews didn't stop me from playing this game like Final Fantasy XIII and because of that, I have finished the game up to 4 times on the Playstation 2 system and I am still craving for more.
Maybe Square should revive the Musashi franchise (I would surely get it and so would others), but what I do want is to play this same game on my current consoles either the Playstation 3 or the Playstation 4.
So I'm really begging and hoping Square Enix would revive this game (Please oh Please Square!)
Well, what do you think? You have other beloved PS2 games you wish to be played again on your current consoles?
*cough* Final Fantasy XII HD *cough*