So I took a look at the "expanded" Leviathan fight, and Shiva "dungeon" in PE and I think you guys are overstating their "improvements" over the base game.
The lead up to Levi fight has arbitrally three more rooms (with the same type of enemies!), Ok you can warp and walk on the roofs of building debris (making something visually akin to 2013 trailers) BUT is ultimately barely different from the original warp and walk on the floors of building debris...

The Shiva "dungeon" is just an extra open room filled with daemons, yes you have to go up again to fight the boss but did that part really for more padded fighting?

Chapter 9 and 12 are fine as they are now.
With regards to the Leviathan fight, all I really care about is making the setpiece as impressive as possible... and, while it's hard for the mobile game to be particularly impressive given its visual style and its inability to trigger instant warp strikes, expanding the Pocket Edition addition into an HD equivalent could be really cool. You get to run along a hallway while Leviathan's water-doubles destroy dropships, you have to warp out of said hallway after one of said dropships crashes into it, you get to warp between different areas that you can't reach otherwise because of the destruction... it could definitely help make the setpiece feel more substantial.

I'd still argue that Episode Ignis should be mandatory in the game's final form, of course, but adding a bit more setpiece to Noct's section of the Leviathan fight would at least be a start.

As for the Shiva dungeon, again, I think it's critical to consider the difference between a mobile game and an HD game. An HD equivalent of the Shiva dungeon literally couldn't look the same way as the Pocket Edition dungeon looked. For the scale to make any sense, the dungeon would have to be more like the Titan dungeon, which would be plenty sufficient to improve the pacing.
I think there will be more, considering they are keeping it a secret. I'm like 90% sure there will be much more to Ardyn's conflict at the end, as a think an extended fight in the beyond/afterlife is what everyone wants.
Not me! I wouldn't mind the current fight with Ardyn being expanded, but I don't think it would be thematically appropriate to have another fight after Noct ascended to the throne.
https://www.reddit.com/r/FFXV/comments/7xceva/spoilerfinal_fantasy_30th_anniversary_exhibition/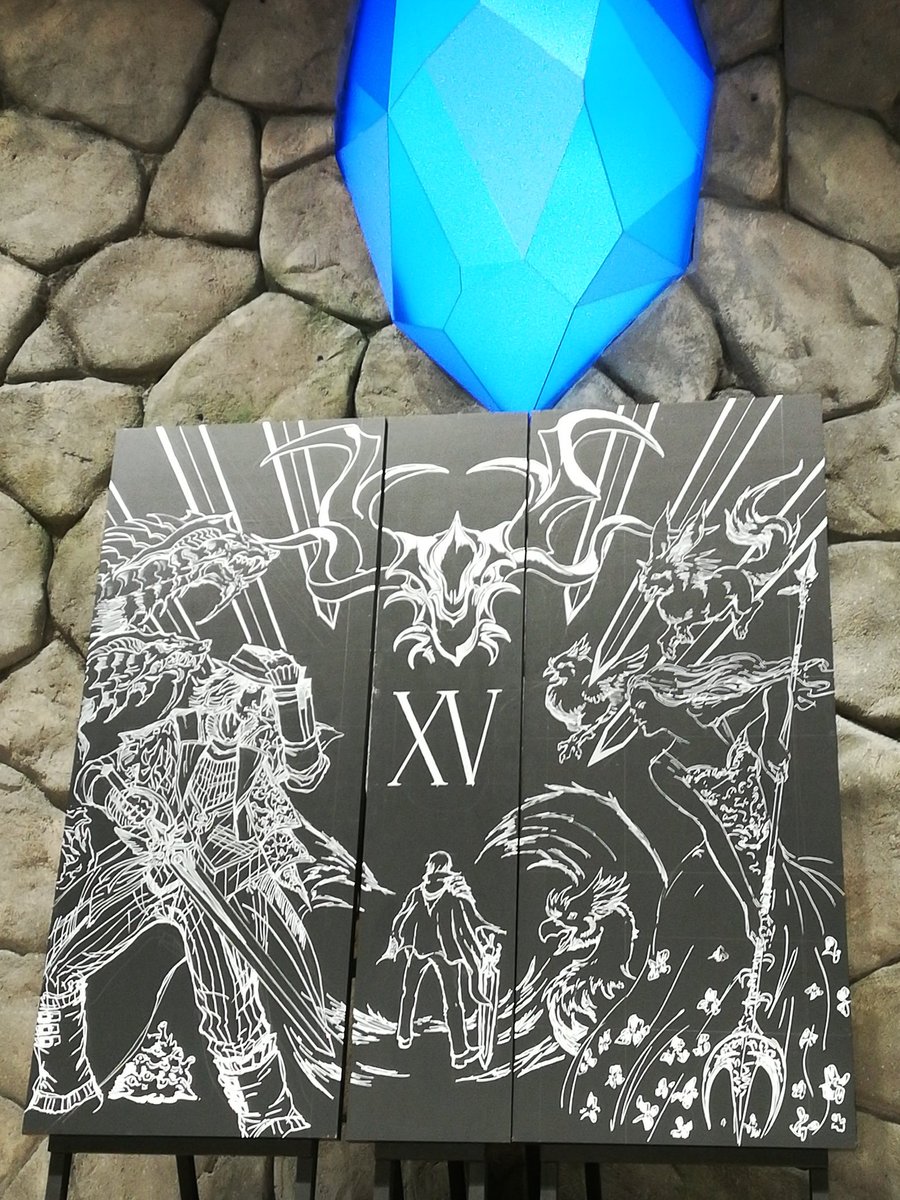 does that mean what i think it means? ;P
That is a really cool bit of artwork. I really doubt it's meant to be taken literally -- it makes little sense for Luna to face off against Ardyn, really -- but the implication that Luna might be shown using her trident in combat is appreciated regardless.
And on the subject of the link...
The car-pushing event at the beginning of Chapter 1 was initially going to be 15 minutes long.
That would have been Kojima-level trolling,
wow.
Does anyone still want to argue that Chapter 13 wasn't intentional? XD
As for the multiple endings, because the ending of the main game was already good, the alternate ending carries a sense of denial.
Well, that's a nice bit of vindication. =D
For the record: my take on Episode Ignis' alternative ending since shortly after release has been that it's designed to reflect the sort of wishful thinking that one might engage in while suffering survivor's guilt. I am totally down with the alternate ending reflecting denial in opposition to the main game's theme of acceptance.