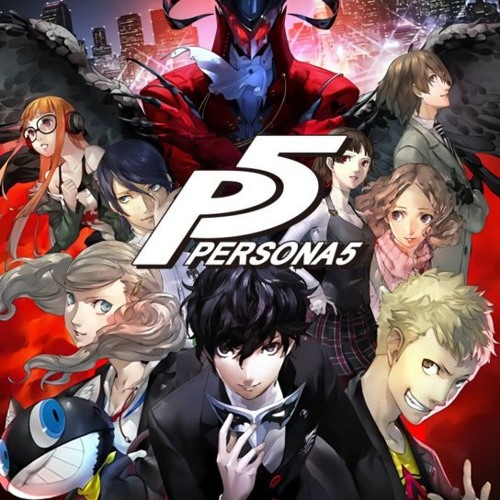 General Information:
Developer: Atlus.
Publisher: Atlus (JP and USA) and Deep Silver (PAL territories).
Director: Katsura Hashino.
Producer: Katsura Hashino.
Designer: Naoya Maeda.
Artists: Masayoshi Suto and Shigenori Soejima.
Writers: Katsura Hashino and Shinji Yamamoto.
Music composer: Shoji Meguro.
Synopsis:​
Persona 5 is a fantasy based on reality which follows a group of troubled high school students: the protagonist and a collection of compatriots he meets. These disturbed and troubled teenagers gradually realize that they are living in a toxic and dangerous world resembling a prison full of slavery, oppression and injustice, ruled by corrupted and twisted adults. They can't live with the system and can't live without it, and simply existing means they are at risk of being doomed and condemned to a life of slavery.

In order to seek freedom, liberation and justice, they live dual lives as rebellious Phantom Thieves of Hearts. Using a mysterious smartphone app, they undertake fantastical adventures by using otherworldly powers to enter the hearts of people (specifically, corrupt adults in positions of power) in order to re-shape and transform them. The Phantom Thieves realize that society forces people to wear masks to protect their inner vulnerabilities, and by literally ripping off their protective mask to unleash their Personas and confronting their inner selves do the heroes awaken their inner power, and using it to help those in need. Ultimately, the group of Phantom Thieves seeks to change their day-to-day world to match their perception, end slavery and see through the masks modern society wears.
So who's here going to play this? I haven't preoredered it or anything yet, but I might buy it from Amazon so that I can play tomorrow. This is going to be my first Persona, as 4 (iirc) was released quite late and stealthily and my English level wasn't that good back then (and I couldn't play the PSP ports either as mine died around that time).
Anyways, I'm pretty pumped about this. I'm by no means crazy about Japan or its culture (despite generally liking quite a few things from there and my favourite games being Japanese), but I really like the setting and atmosphere of the Persona games, as well as the artstyle (still not sold on the MC design, but the style is so damn good, especially with more adult characters -whether here or in Catherine-).
I honestly haven't watched much of the game, so, while I know how the general gameplay loop is, I have little idea of what to actually expect. Really excited about the slice of life stuff.
PS: I'm surprised we haven't any thread for the WW launch (unless I missed it), but feel free to delete this thread if there's anything wrong.
Last edited: