what the hell haha xD
i have no idea why those would be on insomnia's city walls...they're promos for game not fake ads xD i wonder what they say tho... idk japanese :<
They're likely just placeholders that the dev team forgot to replace, I just found it amusing. Platinum Demo has a few like these as well, but they use real brands instead of Versus logos.
Funnily enough, some of the vehicles placeholders are still referred to by their real world names as well, such as "ford e-series" "ford sedan" and "lincoln town car". Maybe before Audi partnered with them they were thinking of working with Ford? Ambulances, taxis, and police cars are all based on ones found in New York City, but I have no idea what they're doing there because(as far as I remember) even the earliest Versus trailers had Toyota Crown police cars rather than the Ford Crown Vic this is obviously based on. Note these textures are for low-poly vehicles far away, hence the small resolution.
Here are a couple more signs that would have been around Insomnia. From the stylized kana and alphabet it looks like these are from when it was still Versus (or very early XV - fantasy based on reality).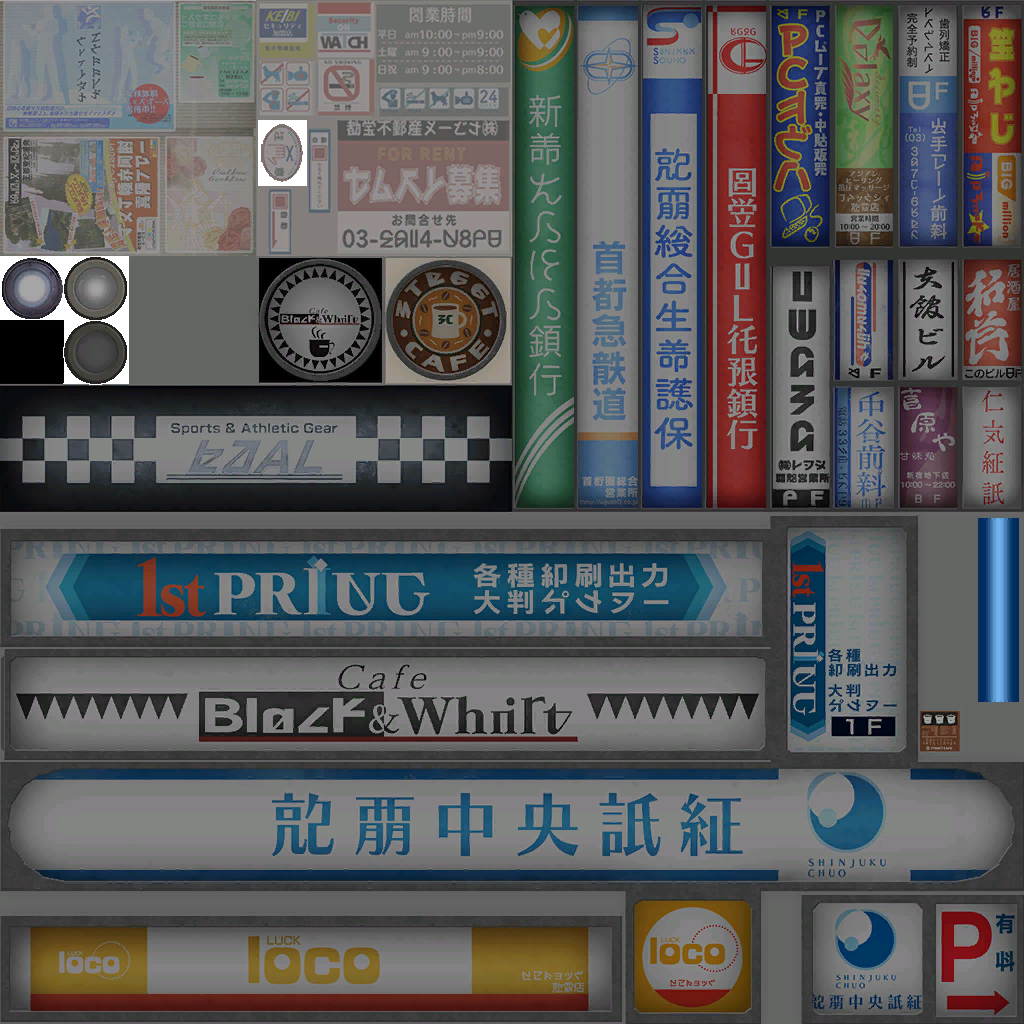 Last edited: